Black & Yellow Puppies are Coming Soon!

Check out the Puppies Page for Info on Upcoming Litters

Today's Rebel Land Labrador puppy...

comes from a quiet 10 acre mini ranch in NE Texas, just a short drive from the Dallas metroplex. We have bred many dogs who have excelled in the Show Ring and in Hunt Trials and we have produced Champions and Grand Champions!  A good dog starts with healthy parents with proper structure, reliable soundness and a biddable temperament to do the job it was bred to do!  I strive to produce a quality AKC English Labrador who is beautiful to see, easy to live with, a competent sporting dog and a beloved family companion!  The Labrador will give you its' entire heart and he loves you, his Master, more than he ever loves himself!  Hearts of pure gold is the hallmark of a Rebel Land Labrador!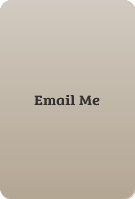 Susan & Dan Yates

 Rebel Land Labradors

233 Friendship Road - Weatherford, TX 76085

(662) 801-2445          rebellandlabs@gmail.com

Content on this site is not public domain.  Please do not copy or use our photos or graphics without express written consent.